Bill Introduced By Attleboro Legislator Aims For Risky Rat Control Measure | Local News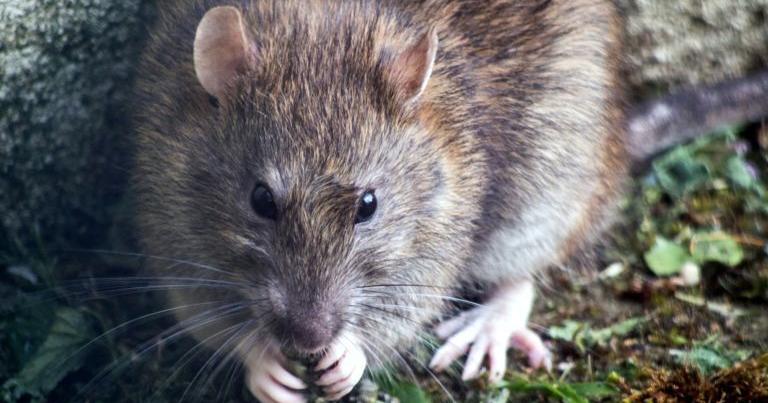 ATTLEBORO — A law that could change the way rodent-killing pesticides are viewed by the public is awaiting action in Beacon Hill.
Its author, State Rep. Jim Hawkins, D-Attleboro, says it's not as strong a bill as he would have liked, but it will still help protect animals from company and wildlife.
The purpose of the legislation is to monitor and reduce the use of so-called second-generation anticoagulant rodenticides, or SGARS. These poisons prevent blood clotting and cause the animal that consumes them to bleed internally until it dies.
The poison stays in the dead or dying rodent's system for days and a hawk, owl or fox – or pet – that eats the carcass can suffer "secondary poisoning".
Hawkins said it passed the House last Wednesday and is awaiting action from the state Senate Ways and Means Committee.
Although he is happy that the law could have an impact on the way these substances are used, he would have liked a stronger measure.
"We couldn't get a ban. It would have been impossible," he told the Sun Chronicle.
The Federal Environmental Protection Agency has decided to reduce the availability of SGARS. The chemicals aren't available to consumers for non-commercial use, but pesticide manufacturers rely heavily on them to handle roadside issues, like those that have plagued the Attleboro and North Attleboro neighborhoods for the past few years.
In a post on his Facebook page, Hawkins explained that his bill began with provisions to educate the public about the impacts of SGARS and would also have required the use of Integrated Pest Management, or IPM, in all areas. Massachusetts State Buildings and Lands.
IPM, according to the EPA, relies on a combination of practices that include information about pest life cycles that is then used to manage the damage they cause economically and with the least risk to the environment. This could include sealing cracks that allow rodents to enter buildings, securing trash cans and garbage cans, and removing nesting materials.
In his Facebook post, Hawkins said: "Unfortunately, the bill was stripped in committee and now only requires the digitization of annual pesticide reports provided by pesticide applicators. The bill, as passed, will still help us get a baseline on pesticide use in Massachusetts. However, we must not delay in taking action to reduce exposure to pesticides, especially among the most vulnerable.
Hawkins said the effects of SGARS on wildlife have been documented across the state. A 2011 study found that 86% of 161 birds of prey treated at a wildlife center had some form of second-generation blood thinners in their liver tissue. A second study, from 2012 to 2016, found rates of 96%.
Hawkins also pointed out that the MSPCA's Angell Animal Medical Centers see dozens of cases of animal poisoning each year. Because symptoms can develop within days, pet owners sometimes don't know their pet has ingested the poison until it's almost too late.
The legislation also requires the increased use of Integrated Pest Management in public colleges and universities. State law already requires schools and daycares to adopt LAI strategies.
Digitizing pesticide use forms will allow for better data collection and tracking and requires that data on pesticide use in the state be made available annually, according to information provided by Hawkins.
Currently, forms submitted by pesticide companies are on paper and not regularly checked, Hawkins said.