Clinical services have been moved around Richmond Hospital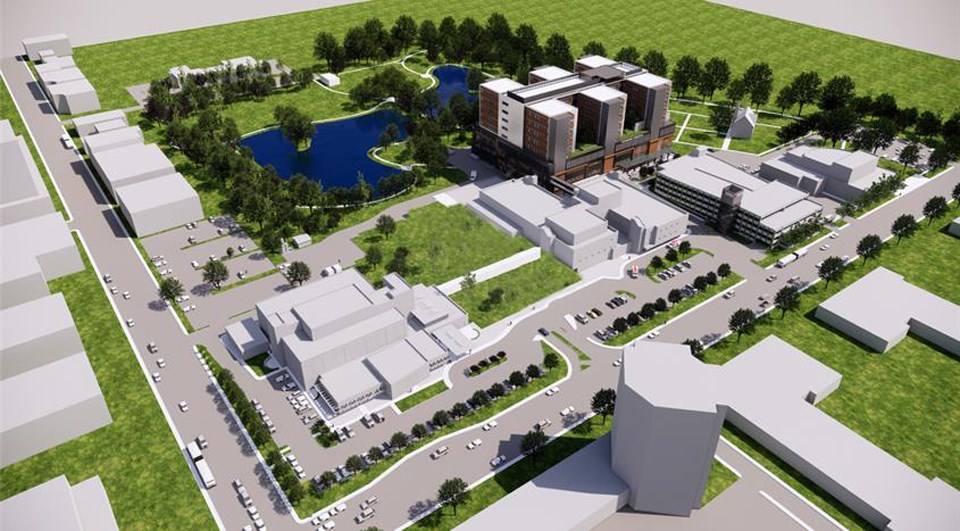 Some wards have been moved into the hospital in anticipation of construction, which has been slightly delayed, according to MP Kelly Greene.
Moving services around Richmond Hospital to make room for upcoming construction is like a "complicated game of Tetris", explained Vancouver Coastal Health (VCH).
So far, the Healthy Heart Program – Cardiac Rehabilitation has run from the Rotunda at the Garratt Wellness Center, located at 7504 Chelsea Pl., a six-minute drive from Richmond Hospital.
And the Cast Clinic, Hand Clinic and Translation Services have been temporarily relocated within Richmond Hospital, making way for the Cancer Care Clinic in the Milan Ilich Pavilion.
Richmond-Steveston MP Kelly Greene told the New a few weeks ago the hospital's reconstruction project experienced a "slight delay" due to the pandemic.
VCH released some additional details on the progress of the project on Friday.
A new rendering of the project shows a green space where the North Tower currently stands and the new Acute Care Tower located further on the property, near the Minoru Chapel.
The reconstruction project is in its first phase, and Sharon Petty, project manager and executive director, said VCH is working "diligently" toward the demolition of the parking lot complex and rotunda.
"To create space for the new nine-story acute care tower, the Yurkovich Family Pavilion, a number of programs and offices need to be moved," she said in an online post. "These moves are like a complicated game of Tetris. It's important that we maintain continuity of care for our clinical services, so every step we take must be done thoughtfully and in consultation with our clinical and medical teams.
Sacred space has also temporarily moved within Richmond Hospital to facilitate renovations.
From fall 2023 to fall 2024, the parking structure and rotunda will be demolished and the site will be preloaded for construction of the new tower, VCH explained.
The psychiatric emergency unit will also be relocated in the fall outside the south tower.
While a new hospital has been planned for years, the NDP government of British Columbia, when elected in 2017, expanded the scope of the project.
"We took a look and said we had to do a bigger and better hospital because of the needs we have in Richmond," Greene said. "And I think it was totally worth it – stop and take a break and do the right project."
The new tower will have 216 beds and is expected to be completed by 2028.
The new tower will include an emergency room with 82 beds, compared to the current 60 beds, and 11 operating rooms, while there are currently eight. The places in pre and post-surgical care will increase from 26 to 69.
In total, once rebuilt, the hospital will have 353 beds, or 113 more than at present.
Greene said the project "will replace most of the hospital."
For updates on the Richmond Hospital redevelopment project, visit engage.vch.ca/hrr