ESA launches IPM certification program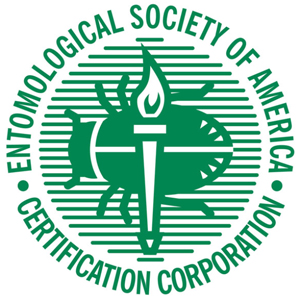 Pest control professionals can start their careers with the Certified Integrated Pest Management (IPM) Technician Diploma from the Entomological Society of America Certification Corp.
Designed for professionals with less than five years of pest control experience, the Certified IPM Technician (CIT) designation demonstrates a core skill set and commitment to IPM principles and practices. Applications for accreditation are now accepted by ESA Certification Corp.
"The new CIT certification gives pest management professionals who are relatively new to the field a way to get ahead in their careers and gain a competitive advantage," said Dr. Andrew Sutherland, Ph.D. ., BCE, Urban IPM Advisor at the University of California Cooperative Extension and Director of the Certification Board of ESA Certification Corporation. "By showcasing their IPM know-how, CIT holders can build their customers' confidence in their professional ability to meet the challenges of pest control.
Certified IPM technicians will be given digital credentials to display on professional profiles to promote their CIT status, including the right to display the letters "CIT" after their name. They will also benefit from discounts on ESA meetings.
Eligible applicants must have at least one year of pest control experience and be qualified to apply restricted use pesticides in their jurisdiction. To receive the diploma, applicants must pass an online exam in Integrated Pest Management.
ESA Certification Corp. is one of the leading certification providers to the pest control industry. The Board Certified Entomologist (BCE) program, for professional and graduate entomologists, was founded in the 1960s as the United States Registry of Professional Entomologists and currently has over 500 certified people. Certified Associate Entomologist (ACE), for pest control professionals with solid training and experience in insect related work, launched in 2004 and currently has over 1,200 certified staff. In 2020, ESA Certification Corp. has partnered with the American Mosquito Control Association to create the Public Health Entomology (PHE) certification for professionals who work with parasites that spread disease or pose other health risks.