Franklin Keith Hicks | Watauga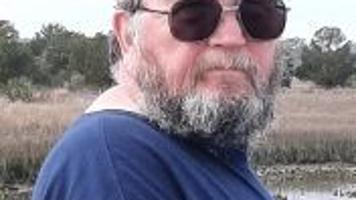 Franklin Keith Hicks, 64, of Sugar Grove, North Carolina, died on Saturday, September 25, 2021 at Watauga Medical Center from a complication of acute kidney failure after a brief illness.
Born March 20, 1957 in Watauga County, he was the son of the late Elmo and Pauline Vines Hicks. Keith was a longtime member of the Boone United Methodist Church. He was also a member of the NC Locksmith Association and the Girl Scouts of the United States. He recently retired from Appalachian State University after 26 years of service.
Keith loved his family, especially his grandchildren. They were the light of his life. He was a talented carpenter and mechanic who could build or repair almost anything. He loved his animals, trips to the beach, long walks with his wife and a good barbecue. He had a calm but strong faith and was a godly man. As Keith would have said, "It was a life" and a good life.
He is survived by his wife, Katherine W. Hicks, two sisters, Judy Branch of Zephyrhills, FL and Marilyn LaPorte of Spooner, WI, children, Ronnie Hicks of Boone, Beth Rhodes and her husband Jeremy de Vilas, NC, Sara Whitney of Sugar Grove, NC and Christina Whitney of Sugar Grove, NC, grandchildren, Hailey Dills and husband Brad of Hampton, TN; Lana Natusch of Sugar Grove, North Carolina; Gunner and Archer Rhodes from Vilas, NC, Honorary Daughters, Chika Watanabe, Aya Horikoshi and Anastasia Shagdaron
Nieces and nephew – Terri Anne Darby and her husband Ted of Creedmoor, North Carolina; Andy Branch and his special friend Greg from Chicago, IL; Kristen Brenenstall and her husband Jimmy from Spooner, WI; Katherine LaPorte, of Spooner, WI; aunts and uncles – Shirley Johnson of Sugar Grove, NC; John "Pete" Vines and his wife Jean of Christiansburg, VA; Nancy Glenn and her husband Gale of Sugar Grove, North Carolina; several great-nieces, nephews and multiple cousins.
In addition to his parents, he was predeceased by a daughter, April Hicks.
The celebration of life will take place at a later date. The family respectfully does not ask for food or flowers.
Donations in her honor can be made to the Watauga Humane Society, PO Box 1835, Boone, NC 28607 or Valle Crucis Park, PO Box 581, Valle Crucis, NC 28691 or Boone United Methodist Church Women's Education Fund, 471 New Market Boulevard , Boone, North Carolina 28607.
Austin & Barnes Funeral Home & Crematory serves the Hicks family.