Jackie Terrance McCoy | Obituary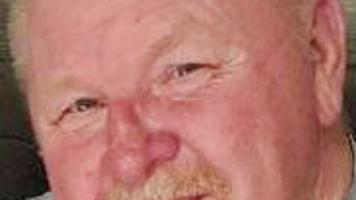 Jackie Terrance McCoy of Lenoir City passed away on September 27, 2021.
Born December 15, 1951 in Knoxville, Jackie graduated in 1970 from Karns High School, where he met and married his loving and adoring wife, Mary Crickett McCoy, on his birthday, December 15, 1970.
Jackie worked for 39 years as a locksmith at K-25 in Oak Ridge. He enjoyed playing softball for 20 years before taking an interest in golf. A message from Jack: "To my boyfriend, I have no duty, so have fun and go play golf." "
Jackie was predeceased by his father, Frank Hazel McCoy; mother, Dorothy Mae Radagan McCoy; and his sister, Connie Cimino (David).
Jack was a loving husband, dad and dad. A message from Jack, "To my family, I've always loved you."
He is survived by his wife of 50 years, Mary Crickett McCoy; daughter, Alicia McCoy (Tracy Elkins); son, Steven McCoy (Kelli Woods); brother, Dan McCoy (Ann); sister, Missy Magget (Donnie); stepmother, Mabel Russell (Frank Omar Russell); grandchildren, Lincoln Sanders, Madalyn McCoy and Masyn McCoy; great-granddaughter, Corrina Sanders; sisters and brothers-in-law, Cathy and Steve Seagle and Karen and Ernie Proffitt; and several nieces and nephews.
At his request, no service will be held.