Karen Tatarka, Library Director, Moving On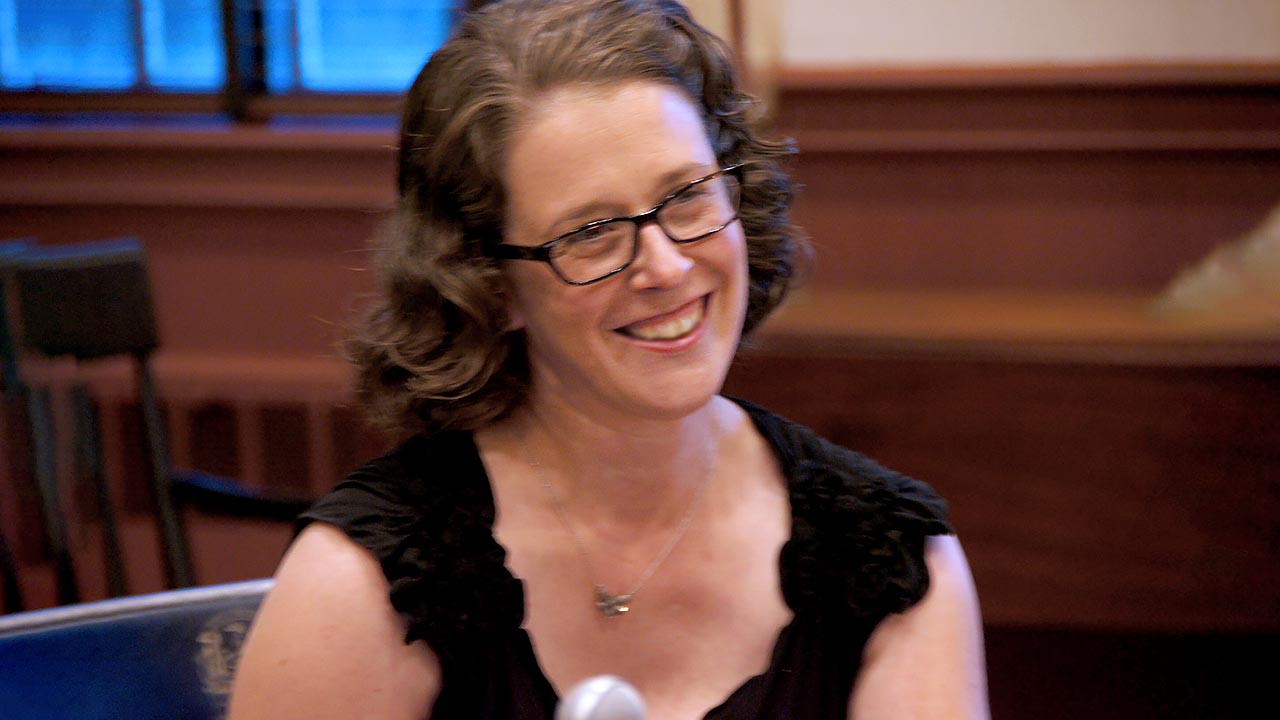 Karen Tatarka, photo from 2018, MS Wirtenberg
June 8, 2022 | by Ted Craft
The Weston Public Library Board today announced the resignation of Director Karen Tatarka, who has accepted the position of Director of the UConn Hartford Library.
Ms Tatarka has run the library since 2011, except for a brief stint elsewhere in 2017. Her last day at Weston will be July 8.
In their announcement, the trustees hailed Ms Tatarka for her "tireless dedication to the Weston Public Library and the community", citing her successful pursuit of grants and donations and the management of two major renovations, one in 2016 and one last year.
"Karen has made a tremendous contribution to Weston, and she will be greatly missed," said Anne Hunt, Board Chair. "But the opportunity to move to UConn is just too good to pass up. We are grateful for her service and leadership. She leaves the Library stronger than ever and we wish her every success in her professional career.
Administrators also praised Ms Tatarka for maintaining essential services during the pandemic, "prioritizing the health and safety of staff and customers while maintaining the highest level of programming, providing continued access to the collection and meeting customer needs at an extremely high level. ."
The board noted that during Ms. Tatarka's years of leadership, program attendance at the library increased by 91%, circulation increased by 37% and building usage increased by 21%.
The trustees formed a search committee to hire a new trustee.