Michael P. Lucas, Jr. – Obituary – Mahoning Valley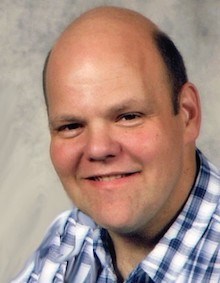 Nov 1, 1964 – Sep 13, 2021 (56 years old)
GIRARD – Michael P. Lucas, Jr., 56, died Monday afternoon (September 13) at Ohio State University Medical Center in Columbus following a brief illness and complications from COVID-19.
Michael was born November 1, 1964 in Youngstown, son of Michael P. Sr. and RoseAnn Whalen Lucas.
He lived his life in this neighborhood.
He graduated from the New Castle School of Trades with a certificate in auto mechanics.
He was a professional locksmith for almost 30 years, including his own business, Ace Lock & Key in Warren, for over 25 years.
Mr. Lucas was from the Harvest Christian Assembly of God in Howland.
Mike loved people and really enjoyed spending time with his family and friends. While his interests clearly included having dinner and a movie with them, his one passion unequivocally was his time alone with his wonderful wife, Carrie, who was and always had been his hobby, his concern, his entire life.
He loved history and loved to travel with his wife.
Michael enjoyed a lot and possessed a fearless attitude towards life. He was also appreciated for having a very intelligent mind for mechanics.
Mike leaves to be cherished by his wife of 25 years, Carrie Dickinson Lucas, whom he married on November 11, 1995. He is also survived by a sister, Marcella Lucas of Youngstown; twin brothers Daniel Lucas of Windham and Jeffrey Lucas of Youngstown; her stepfather, Tom (Martha) Dickinson of Girard; one brother-in-law, Tracy (Diane) Dickinson of Creston; one sister-in-law, Karlene (Bradley) Van Fleet of Cohocton, NY; nephews Owen Dickinson, Zachary Van Fleet and Caleb Van Fleet; a niece, Abbey Lucas; Carrie's half-sister, Paula (Ivan) Palkovic of Leesburg, Va. (and their child); and Carrie's half-brother, Dr. Luke (Tara) Krautter of Richmond Hills, GA (and their children).
Michael will be sadly and truly missed by all who knew and loved him.
In addition to his parents, his stepmother, Esther Dickinson, has passed away.
Family and friends can call Wednesday (September 22) from 5 p.m. to 6 p.m. at Kinnick Funeral Home, 477 N. Meridian Road, Youngstown. A funeral service will begin at 6 p.m. Due to the coronavirus pandemic, Michael's family is asking all mourners to wear masks or face coverings and to adhere to social distancing guidelines.