My first job: Brian Miller | News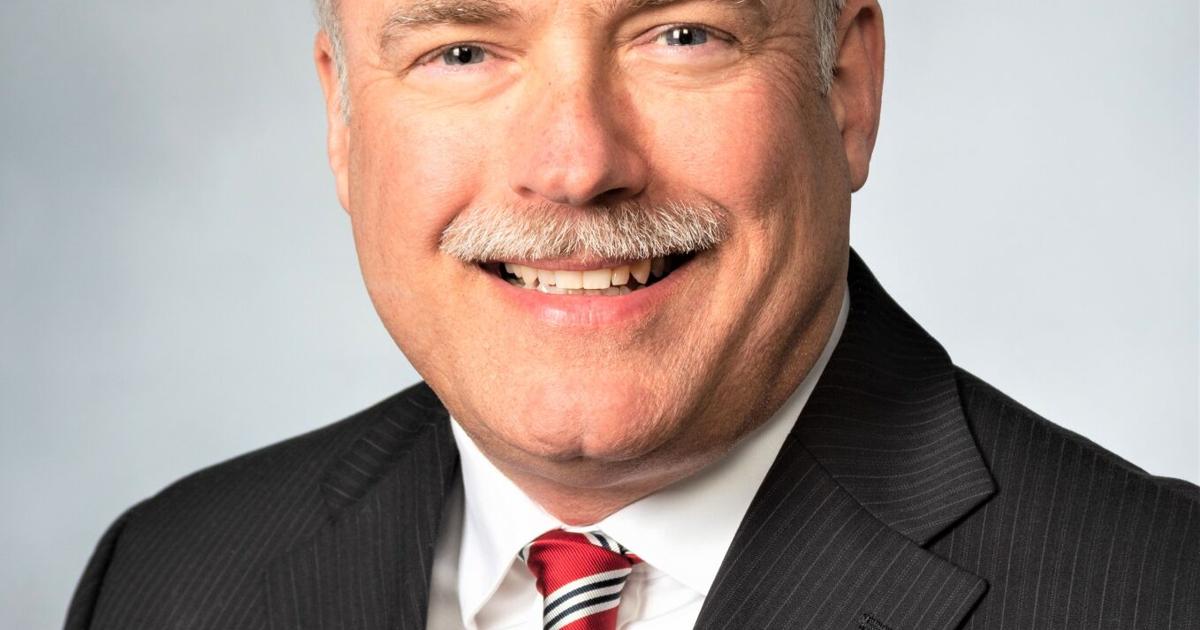 What was your first job?
From the age of 12, I worked for Miller Moving Company, a small family business. My father and his brother were owner-operators and ran this business for over 20 years. As the name suggests, the company provided moving services for households and small businesses. The business consisted of a handful of moving vans and equipment needed to carefully handle furniture, appliances and other household items. Operating in Jefferson County, about an hour from Kingsport, this was a part-time business and provided additional income for our family.
How did you get your first job?
Well it was a family affair and we were all supposed to support the family business at times. All of my immediate family attended, including my brother and cousins. Even my grandmother served as a receptionist and took care of the planning and logistics for almost 20 years.
How long have you worked there?
I worked part-time in our family business for at least eight years. Much of the work was done in the evenings and on weekends. During the summer, I was able to work weekdays and more normal hours. When I moved to Knoxville to study at the University of Tennessee, I didn't have as much time to work, but sometimes I helped help out when families moved around Knoxville. I also worked at Lowes Home Improvement while in college and also completed the Cooperative Engineering program at Newport News Shipbuilding, Newport News, Va. Before joining Eastman.
How much have you been paid?
I was paid $ 5 / hour and probably worked an average of 5-10 hours / week during the school year. In the summer, I worked closer to 20 hours / week and sometimes more. It was a living wage in 1978 for a teenager. My dad was generous at the start of the business by paying my brother and I, but his real focus was on teaching us to have a strong work ethic and exceptional service, which is essential to this business.
Tell us a bit about the job.
As most people know, moving furniture and household items is hard work. However, with the right equipment, most furniture can be moved safely without brute force. Typical duties included preparing vans and moving supplies, driving home, carefully loading / packing the truck (s), driving to the new family destination, and unloading. Most jobs involving a full household would take either a long day to two days depending on the amount of furniture and the driving time. Our business was mainly focused on local moves, but sometimes we would move someone to another state. Most of the business came from referrals and word of mouth. Many families were loyal customers, and many moves were loosely linked to Carson-Newman College.
What did you like about the job?
It was a unique experience with my family and a source of pride to be part of a successful small business. Moving is always a stressful time for families, and we have worked hard to make the experience as stress free as possible. It was satisfying to see how families appreciated my father and brother's commitment to protecting their property and providing excellent service. The work was often hard and very hot in the summer, but also rewarding.
What did you hate about working?
Easy – climb stairs! Also, extreme weather conditions like heavy rain, excessive heat or freezing weather. I don't miss it. Plus, I remember working many Saturdays when my friends were off for more fun leisure activities. I didn't like working on weekends or at night.
What are you doing now?
I am the director of the Utilities division at Eastman. I lead a fantastic team of Eastman men and women who provide essential utilities and services to help keep our operations safe and reliable. Eastman's utilities include steam and power generation, operation of distribution systems, waste disposal and environmental services, on-site training, plant transportation, printing, fire maintenance and emergency services; and facilities management. It has been an honor to work at Eastman for almost 33 years. It continues to be a great place to work… people, purpose, opportunities and job security.
If you could go back and give yourself one piece of advice, what would it be?
I would say, "Brian, appreciate the opportunities to work as a teenager more. Gaining work experience and earning a salary in my early teens really helped me grow and understand what I wanted to do as an adult. It also created opportunities to interact with adults and I was given a lot of responsibility as a teenager. This professional experience prepared me to complete the Mechanical Engineering program at UT and what I am doing today!
In addition, I am finishing my year as 2021 Chairman of the Board of Directors of the Kingsport Chamber Foundation.