Sandwich Police Reports | Sandwich details and documents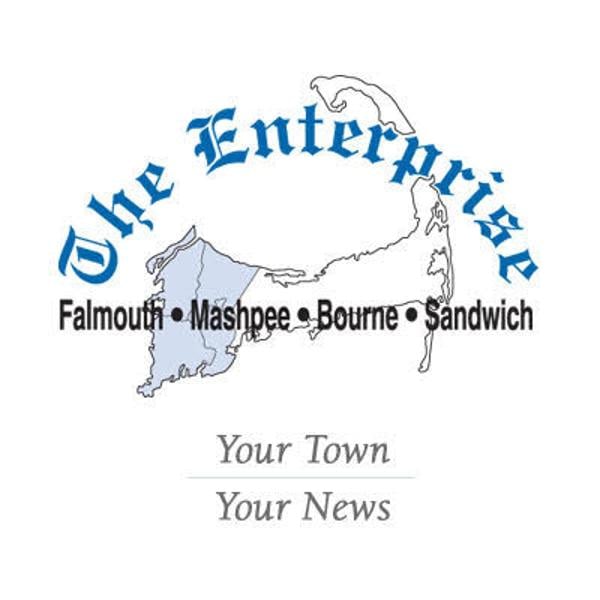 During the week of July 7-13, 2021, Sandwich Police responded to a total of 193 calls, including seven ambulances and four car accidents. Officers made seven arrests. The following are excerpts from their diaries.
Wednesday July 7
A resident of Luscombe Lane contacted police at 11:21 am to report that someone had broken into her trailer overnight, although nothing was damaged or missing. She said the trailer door remained open, flapping in the wind, and assumed someone had entered it. However, when officers arrived, the sister said the resident was suffering from Alzheimer's disease. The incident is under investigation.
The owner of the Dunroamin Trailer Park on Peters Pond contacted police at 12:38 p.m. to report unwanted people on the property. Officers said a private swimming area had been marked out for park visitors and a little girl walked across while her mother remained on the public side. When told that the swimming area was private property, an argument ensued between the mother and the owner of the park. Officers advised them to stay off private property.
Police responded to a car crash at 2:35 p.m. on an exit from Route 6 where two lanes meet on Route 130. Police said Tiffany Jedrey, 37, of Westport and Uemerson Souza , 40, from Centerville collided when Mr. Souza ran aground. give way by turning at a multi-lane intersection. No citation was issued and neither party was hurt.
Police were called on Cotuit Road at 4:57 p.m. when a resident called to report that a coyote was lying on the side of the road. The sergeant responded and requested that the International Fund for Animal Welfare and Control be contacted. Animal control picked up the injured animal, which they said was hit by a car.
Police responded to Father's Kitchen on Route 6A at 9:50 p.m. when a caller reported he was behind an erratic driver traveling in the wrong lane in a gray Chevy Silverado. The truck had driven down Old County Road previously and turned left onto Route 6A before stopping in the restaurant parking lot. When officers arrived, they identified the driver as Tyler J. Gaudette, 23, of Shrewsbury. Field sobriety tests were carried out and Mr. Gaudette failed them, police said. He was fined for driving under the influence of alcohol and careless driving of a motor vehicle.
A concerned citizen called the police at 11:07 p.m. to report that a woman with a flashlight was walking near the intersection of Quaker Meeting House Road and Route 130. When officers arrived, the woman walked away. stated that she was walking home.
Thursday July 8
A resident of Route 130 contacted police at 4:32 a.m. to report that heavy machinery was being used near Camp Good News. When the officers arrived, there was no one there.
Police responded to the Cape Heritage Nursing Home at 11:10 a.m. when a staff member called to report an aggressive family member was threatening staff and refusing to leave the property. When police arrived, the woman was in the conference room, saying she was not satisfied with the care given to her mother, who was staying at home. The woman was even more agitated by the presence of officers. The officers remained there until she voluntarily left.
A Main Street caller contacted police at 1:31 p.m. asking for information on how to deal with an alcoholic and homeless friend who lived in his vehicle in Shawme-Crowell State Forest. Officers told them about a section 35, which can involuntarily sentence a person to treatment if a judge determines they pose a danger to themselves or to others.
The manager of Rockland Trust on Cotuit Road called police at 1:40 p.m. to report that a suspicious man was walking back and forth in the woods with his dog behind their property near a dumpster. When police arrived, the man said he was walking his dog while his grandmother was doing business inside the bank.
Police were called to Christopher Hollow Road at 3:05 p.m. in a heated argument that was becoming physical between a resident and a landscaper. The landscaper, who worked on the neighboring property, mowed flowers on the neighboring property, which upset the owner and sparked an argument. The officers advised them to stay away from each other.
A resident of Craft Road contacted police at 5:49 p.m. for assistance in removing two firearms from his home. The guns, determined to be BB guns, were left behind by previous owners. The police took possession of the BB rifles and destroyed them.
A Cotuit Road caller contacted police at 6:19 p.m. to report their 32-year-old son was intoxicated and requested his custody. The police intervened and arrested the man.
Friday July 9
A caller from Deep Wood Drive contacted police at 12:59 p.m. to report damage to the back door that prevented it from locking. On exiting, the resident noticed that the door would not lock which was unusual as it always locks. A locksmith, who had previously been called in to help, said someone pushed a piece of plastic through the door to prevent it from locking. The resident said he had no idea who would have done this. The incident has been documented and is under investigation.
A Moon Compass Lane caller contacted police at 1:43 p.m. to report suspicious activity on his Ring security camera. CCTV showed a white van back in the driveway and off.
Police responded to a minor car crash at 2:33 p.m. on Route 130. Police said Chase Jellison, 17, of Sandwich was driving along Bramblebush Drive in the rain when he collided with mailbox. Mr. Jellison waited there until the police arrived and no summons were issued.
Robert Gaulin, 51, of Sandwich struck a fire hydrant at 6:04 p.m. on Clayton Street while driving his truck down the cul-de-sac in an attempt to smooth out potholes. He accidentally left the road and went through a fire hydrant, getting stuck there. The truck's landing gear and fire hydrant were damaged. The vehicle was towed away and the water service was contacted. Mr. Gaulin was not injured and no citation was issued.
saturday july 10
A caller from Artisan Way contacted police at 6:27 a.m. to report that someone had spray-painted male genitals in their driveway. A second neighbor caller contacted police at 8:20 a.m. to report that their driveway had also been vandalized with the same piece of art. The incident is under investigation.
A Snake Pond Road resident contacted police at 4:05 p.m. to report that a dead cat was at the entrance to the pond beach. Animal Control has been contacted to remove the body.
Police were called to the Rotary Collision parking lot on Highway 130 at 4:43 p.m. when someone reported that two off-road motorcycles had entered power lines. The officer noticed two trucks parked behind the building but was unable to catch up with the runners.
Sunday July 11
Police responded to the intersection of Greenville and Bramblebush when someone called to report loud clicking noises at 2:48 am They were not sure if it was fireworks or guns. fire. Officers were unable to locate anyone in the area.
A caller from George Fernandes Way called the police at 10:51 a.m. to report someone had broken into their home. When the man arrived home, he noticed his bedroom window was open and his PlayStation5, Nintendo Switch, and MacBook were all missing. The value of the items was over $ 1,000. The incident is under investigation.
Police were called to the Rotary Collision parking lot at 12:39 p.m. for further reports of dirt bikes entering power lines. Officers were again unable to locate the runners.
A Victory Lane resident entered the police station at 1:18 p.m. to report that someone had vandalized his property overnight. The individual, who is the housing assistant and caretaker of a company building on Jan Sebastian Drive, said on arrival at 9:30 a.m. that morning, a window was smashed with a stone. The judicial police officer took photos and took fingerprints. There are no suspects and the incident is under investigation.
A CVS director on Tupper Road contacted police at 6:42 p.m. asking for information on how to issue a trespassing order. Two females, who appeared to be under the influence, were causing trouble. One of the women was a former employee who was fired from the store.
Monday July 12
A Toms Way resident contacted police at 1:11 a.m. to report that someone was whistling in his garden. The officers found no one.
A Snake Pond resident contacted police at 9:07 am to report that a black car had been parked outside their property for two days and the appellant was concerned. AAA removed the car and said it broke down.
The fire department contacted police at 1:31 p.m. to report that a person is entering and exiting the water fully clothed near Town Neck Road. Police determined the individual was undergoing physical therapy.
Police intervened at a Bridle Path Circle residence at 2:59 p.m. when a man reported that his neighbor was filming his. The man had gone out to get his trash and noticed that his neighbor was standing outside. He gave her an obscene hand gesture and she began to record it. Police said it was a persistent problem between neighbors and they were advised to stay away from each other and informed of harassment orders.
Tuesday July 13
A resident of Captain Towne Road contacted police at 11:22 a.m. regarding a possible violation of a restraining order. The woman said her boyfriend tried to contact her via social media despite a restraining order in place. However, officers told him the restraining order had yet to be issued and Falmouth Police were working to serve him.
A Freeman Avenue man contacted police at 5:06 p.m. about an internet scam at his home. The man said a Craigslist ad was posted for his property by a man named Bob stating it was for rent, but the resident said he never attempted to rent his house. Officers tried to call the number listed on the ad, but it was disconnected.
A caller from Quaker Meetinghouse Road contacted police at 6:09 p.m. to report that someone was camping in the CVS parking lot. The individual said he had mechanical problems with his vehicle and would have left in the morning.