Strategies for Finding Qualified Service Technicians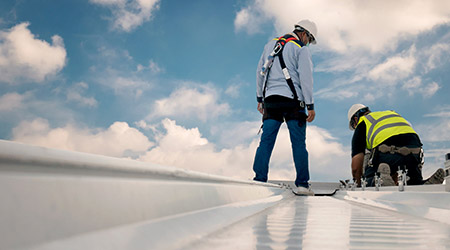 Managers discuss key issues related to finding qualified and experienced frontline technicians.
The staffing issues facing maintenance and engineering departments are becoming increasingly difficult. For a decade or more, managers have watched aging technicians retire from institutional and commercial facilities, and they have often struggled to replace them with younger workers who have the skills and experience to do the job. effective and efficient manner.
Then came the COVID-19 pandemic. As with most other professions in search of skilled workers, maintenance and engineering managers have reviewed and revised their strategies and tactics for recruiting and hiring technicians.
In part two of a three-part series, managers discuss key issues related to locating qualified and experienced frontline technicians. The managers are:
Steven Cox, Director of Facilities Operations, Tulsa (Oklahoma) Community College (TCC): "The facilities department has 54 employees and each campus has a facilities manager responsible for the day-to-day monitoring and management of all campus facilities-related activities. Each campus also has a maintenance supervisor who reports to the facilities manager and oversees the engineering team. The team at each campus consists of one or two maintenance assistants on each campus, a third-class engineer, and five to seven first-class engineers. A total of 31 maintenance engineers reside on the four campuses.
Gregg Sprowl, Program Manager, Access Controls and Security Systems, University of California, San Francisco: "We have 17 employees who support security systems at UCSF, myself as a program manager and two separate supervisors between our two main campuses, 13 employees who are locksmiths and security technicians, as well as 'an applications engineer. "
Daniel Schied, Director of Fields, Cornell University: "We have: 34 grounds employees for grounds maintenance, landscape improvement and snow removal from sidewalks and stairs; 11 landscape construction workers to mainly support the utility service in underground excavations, landscape repairs, such as sidewalk signs, grading, earthworks, snow removal from parking lots and roadways; three mechanics for the maintenance of all the equipment, to help with the purchase of vehicles and equipment, to support the snow removal of the roads; three managers who each oversee a different aspect of the campus; an administrator / office manager for all documents, purchase orders, time reports; and a director who oversees operations, new campus projects related to landscape, budgets and major capital purchases.
What effective strategies have you used to locate and hire qualified frontline technicians?
Sheid: We've just started looking outside the immediate area, with statewide and regional assignments. Time will tell if this helps.
Coxswain: In the mid-2010s, when we had many first-class engineering positions with few to no applicants applying locally for reasons we all know, we made significant changes both in the structure of engineering and in our hiring process. Regarding our engineering structure, given that we are a multi-site institution, we have moved positions so that each campus has at least one maintenance assistant and one third-class engineer. This natural fundamental change has created a path on every campus for an employee to move from a maintenance assistant to a third-class engineer to a first-class engineer, creating more advancement opportunities for employees along the way. 'hiring.
Additionally and significantly, we have shifted our focus with the hiring of maintenance assistant / apprentice level employees to hire for these positions with an eye on the future, looking for maintenance assistants with aspirations, aptitudes and attitude to be first class engineers who of course can also perform the tasks required. During the interview process, the interview committee is forthright and shows candidates via an engaging marketing-level infographic what TCC expects from their maintenance assistant and how we will support them by providing them with the tools and training to be a third-class engineer in one year, then again, the tools and training to reach the level of first-class engineer in two more years, allowing them to almost double their salary in three years. Over 80 percent of our maintenance assistants hired during this time remain with TCC and have either become First Class Engineers or are on their way to becoming First Class Engineers.
Crawl: Our talent acquisition team has started to go further to find good candidates. We used to post on our own careers page and let people see it. Now we are using other third party online resources to get the word out. It has helped a lot.
Dan Hounsell is Editor-in-Chief for the Facilities Market. He has more than 25 years of experience in the fields of engineering, maintenance and management of grounds in institutional and commercial facilities.
---
---
---
Related topics:
comments