TPWA: the rehabilitation of the Teehee plant is progressing | News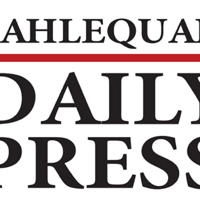 The Tahlequah Public Works Authority board of directors, in a meeting on May 21, approved several invoices for construction projects.
The Board of Directors approved an invoice to HUB Engineers for rehabilitation services at the Teehee plant totaling $ 4,296.
TPWA engineer Steve Tolar said construction was underway and contractors were making progress.
"After the change order which was approved two months ago, [they] we got some material back, and we took down filters 9 through 12 and hopefully are trying to identify and fix the leaks that we have, "said Tolar.
Project completion is slated for mid-February, according to Tolar.
Board members approved a disbursement request for reimbursement of expenses for the Teehee Water Treatment Plant Completion Contract, Inspection Services and Construction Phase Services for a total of 54 $ 044.
A disbursement request of $ 91,353 for a contract to complete the construction, engineering and testing of a wastewater treatment plant has been approved.
In other matters, the board gave the green light to Cook Consulting for the Cedar Street water main relocation project at a cost of $ 307,434.
What is the next
The next TPWA Board of Directors meeting will be held on January 21 at 9:05 am in the Board Room of the Public Services Office, 710 W. Choctaw St.