Walker & Dunlop arranges $ 82 million bridge loan for FL Multifamily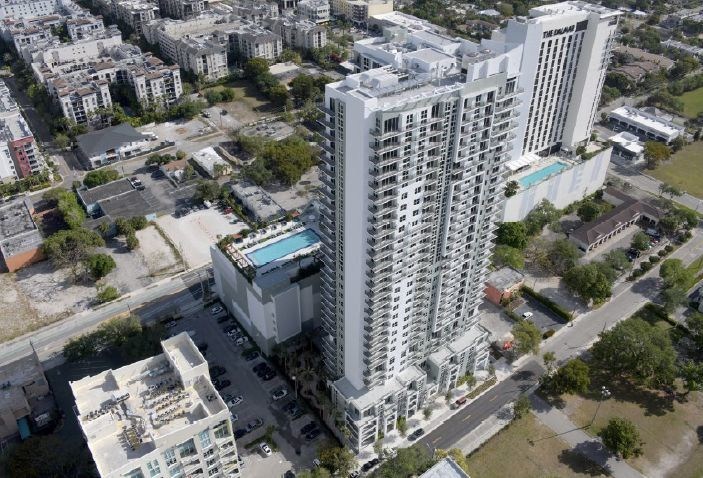 FORT LAUDERDALE, FL – Walker & Dunlop has arranged $ 82 million in bridge financing for a 348 unit apartment project in Fort Lauderdale, Florida.
Representing Flagler Village's new multi-family community, The Rise Flagler Village opened in April 2020.
The project was developed and is owned by private REIT Rescore Property Corp.
Walker & Dunlop Managing Director Eric McGlynn identified and secured Square Mile Capital Management LLC as the source of capital and arranged the funding. The variable rate loan, which has a four-year term, refinanced existing construction debt, which Square Mile also provided.
The 30-story high-rise multi-family property offers a variety of apartment plans, ranging from studios to three bedrooms. The property's individual apartments average 888 square feet. Each unit has nine foot ceilings and balconies with ocean views.
The building has state-of-the-art facilities, such as a garden, a club room, a fitness center, a yoga room, a dog park, a dog washing station and a terrace. with a pool. The property further includes 4,200 square feet of retail space on the ground floor and an eight-story parking garage.
Located north of downtown Fort Lauderdale, the Flagler Village submarket has recently undergone a revival with various shopping, entertainment and dining options.
"We are delighted to have organized another strong fundraising plan for Rescore from our friends at Square Mile, who have continued to prove themselves as creative and competitive lenders in the bridge loan arena," says McGlynn. "Rescore has built a premier product that is unique in the Flagler Village submarket."